3.4 Conversion Crossover Pipe Modification
Have us modify your crossover for a clean, factory look
3.4 V6 engines exhaust dumps on the passenger side, 3.0 V6 engines exhaust dumps on the drivers side. We can modify your 95-00 3.4 crossover pipe to dump on the drivers side, from there use your 3.4 kick down pipe to connect to your current 3.0 exhaust system. We do not modify the 99/00 California Emissions or 01-04 style crossover pipes. Modification cost is $225, Core charge is $150, often times we do not have cores to build so in most cases we will have to modify your original pipe. We can modify your crossover pipe and have it ready to ship within 7 working days of receiving your core. We do not fix your broken or stripped exhaust studs. All pipes are painted with High temp ceramic impregnated black paint, it holds up well but we do not guaranty coating. All pipes retain the factory heat shield for stock appearance and heat protection. ***OFF ROAD USE ONLY***
We do not modify the 99/00 California Emissions or 01-04 style crossover pipes, We do offer custom built exhaust crossover pipes for this style cost is $450 see details below. 
**We do not guarantee Emissions / California Emissions.
If for some reason you fail to meet the Emissions requirements of your state or county it will be up to you to make any changes to there standards. If you have any special requests for your emissions system let us know before  and we will do our best to accommodate you.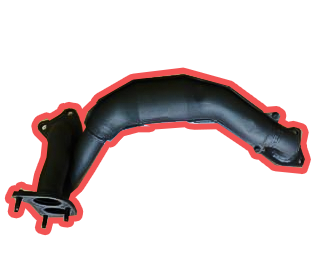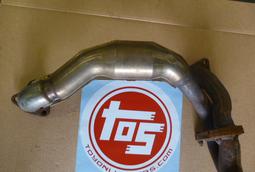 Unmodified 95-00 3.4 crossover pipe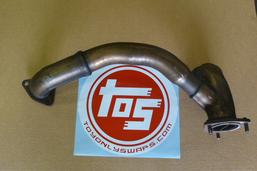 99-00 Cal Emissions / 01-04 3.4 crossover pipe we do not modify this style of crossover pipe.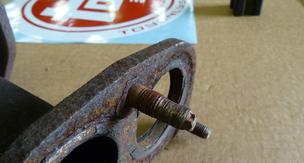 We do not fix your stripped out or broken exhaust studs.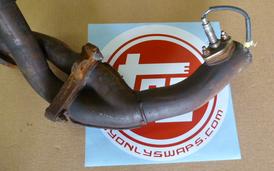 95-00 Kick down pipe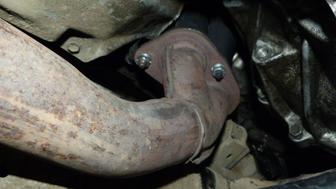 Kick down pipe installed and welded to your current exhaust system.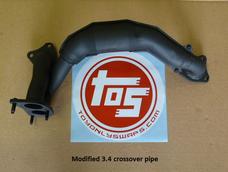 3.4 Conversion Crossover Pipe
HOW IT WORKS
Ship us your 3.4 crossover pipe with your contact information, when received we will get your order in line, once complete we will contact you for payment Or make payment in advance by adding to cart, paying, and then ship us your 3.4 pipe for modification.
SHIP TO:

Toy Only Swaps
193 South Front St PO Box 619
Creswell, OR 97426